About Us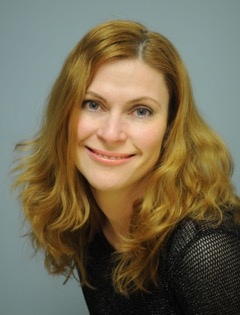 Owner / Instructor Polina Kirillova
At the young age of 6, she started ballroom dancing and participating in competitions throughout Ukraine and Russia in both Ballroom and Latin. She later moved to the United States where she continued to compete professionally in Ballroom and Latin before opening Ballroom Dance Portland.
Dancing is her passion and when sharing this art with her students, the subtle elements of correct form, posture, styling and rhythm are all taught with the utmost care. Understanding that every body is different- the way people stand, move and feel the music, Polina strives to understand this about the students and instructs them to be able bring out their ability to the highest possible level while making her lessons fun and enjoyable for everyone.
She teaches all four disciplines (Ballroom, Latin, Smooth and Rhythm) from beginning to award-winning competitive level.
Polina's interview with the Portland Herald Press
---
Instructor Gia Zaridze Birtviseli
Award winning competitive dancer originally from the country of Georgia, Gia started as a Georgian folk dancer at the young age of 4. By the age of 16 he turned to Ballroom and Latin dancing and successfully competed and performed throughout Europe and his native Georgia before opening his own dance studio, Blackpool Ballroom, in the capital of Georgia, Tbilisi. As well he copyrighted two competition programs for ladies solo dancing and became certified as a Competition Judge.
Following his dream, in 2015 Gia moved to US, first to Philadelphia, PA and then to Portland ME to continue teach, coach and compete with his students.
Students of all levels find Gia's lessons very informative, yet fun and comfortable. So, if your dream is to shine on the Competition floor or simply to improve on your health and social life or to develop a new hobby, you should definitely give it a try.
---
Instructor Anna Lapteva
Anna started her dance education as a Ballroom and Latin dancer at the young age of 6 in Volgograd, Russia. She was competing and winning multiple competitions.
At the age of 16 she moved to Moscow, Russia to continue her dance education and competitive career in International Ballroom and Latin.
Later she graduated from St. Peterburg University with a degree in Education and Choreography.
Along with that she continued with her career as a competitive dancer, learning from the top Russian and European coaches- Allan Tornsberg, Tone Nyhagen, Dekatra Lapaeva and others and competing throughout the Europe.
She was the finalist in Germany, Austria, Denmark, Italy, Spain, Ukraine and England.
Her highest achievements: Semifinalist in Blackpool and UK Open (world top competitions).
Anna now resides in Portland, Maine and enjoys teaching and performing with her students at Ballroom Dance Portland. Anna is a great teacher for students of all levels. She can be a highly motivated teacher who helps her students to reach their highest goals as advanced competitive dancers and she is very patient and encouraging with completely new students who are just starting their dance lessons.
---
Instructor Merissa Newton
Merissa grew up in New Hampshire, spending her early years as a competitive gymnast, but fell in love with swing and salsa dancing in college in Ohio in 2000.
In 2004 she moved to New Orleans and took Lindy Hop Lessons from Nathalie Gomes for several years, and also joined a local Salsa Dancing group.
In 2013, she moved to Washington, D.C. to pursue a PhD in philosophy and was hired to teach ballroom at Fred Astaire Dance Studio in Fairfax, Virginia.
It was here that she realized her love for ballroom dancing, especially for performing in showcases and teaching. Salsa and Viennese Waltz are her favorite dances.
Merissa was married in 2015 and moved to Maine; her husband, Peter, is from Brunswick and coaches soccer at Bowdoin College.
She's excited to join the teaching crew at Ballroom Dance Portland, while also currently teaching philosophy classes at the University of New England and at Southern Maine Community College.
---
Instructor Vanessa Webber (Gutierrez)
Vanessa has been dancing since the age of 3, starting out with Ballet and Modern dance. She in no stranger to the stage having danced in major ballet performances since the young age of 9, and has also done musical theater, Historical dances, danced in operas, been an extra in the movie The Boondock Saints, and more. While in College, she rediscovered her Latin roots with Salsa dancing. She was one of the original founders and Professional dancers of Rumba y Timbal in Boston where she taught and choreographed all levels and age ranges as well as managed class registration and the Ladies performance team.
After moving back to Maine, she became a mom to two beautiful children and kept up dancing by founding Alma Cubana Dance in 2015. Her goal for the group is to share a passion for Latin dance and music through her classes and performance groups.
---
Instructor Fred Dunn
Fred started teaching in 1995. He integrates his engineering, athletic and Alexander Technique backgrounds into his dance instruction creating a fun, unique and efficient way of dancing. This approach has been very effective with those recovering from injury, those that are injury prone or tend to suffer discomfort.
He teaches all styles: International Standard and Latin, and American Smooth and Rythym.
Highlights include:
Featured Artists with Portland Symphony Orchestra's Dance Rhythms Concert - 1997
Professional American Smooth Finalists - North American Championships - 1997
Certified through the Imperial Society of Teachers of Dancing at the Licientiate (= Master degree) level - Highly Commended
Appeared in several TV commercials
Professional Rising Star American Smooth Finalists - Yankee Classic Competition - 2001
Professional Rising Star American Smooth Champions – Commonwealth Classic - 2003
Top teacher at several competitions
Certified Teacher of the Alexander Technique 2016
---
Zumba Instructor Danielle Maffei-O'Keefe
Dani has been dancing since she could walk, and has trained in tap, jazz, ballet and hip hop.
While she stopped competing nationally after high school, she has performed for various dance companies since, including Rhythm Factor Dance Company, Tru-Form Dance Crew, and G-Tric Dance Crew.
Dani now lives in Gorham and works and teaches in Westbrook, and she brings her passion for dance and love of performing to every Zumba class.
She welcomes all skill levels, and as she always says: "There are no mistakes…Only accidental solos!"
---
Zumba Instructor Barbara Kenney
In 1989, Barbara and her husband Jack took a ballroom class and they were both immediately hooked. One year later she was teaching Ballroom and Latin classes at Gotta Dance in Portland, Maine.
Over the years she has taught dance classes, in Maine, at the Maplewood Dance Center, Pulse, and Avant Dance and Event Center, in addition to other local venues. In 2010, Barbara certified to teach Zumba. She is also certified to teach Zumba Gold and Zumba Toning.
Barbara works as an Occupational and Food Safety Specialist at the Hannaford South Portland Distribution Center and holds two Masters Degrees in Business and Business Education.
---
24 Hour Cancellation Policy
As much advance notice as possible is always appreciated. Please call (207) 756-5427 or email at least 24 hours in advance to cancel.
You will never be charged for a cancellation if it is made more than 24 hours in advance of your scheduled lesson time.
If you miss your lesson or cancel with less than 24 hours notice, you will still be responsible for the payment of that lesson.