About Us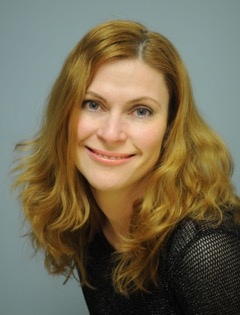 Owner / Instructor Polina Kirillova
At the young age of 6, she started ballroom dancing and participating in competitions throughout Ukraine and Russia in both Ballroom and Latin. She later moved to the United States where she continued to compete professionally in Ballroom and Latin before opening Ballroom Dance Portland.
Dancing is her passion and when sharing this art with her students, the subtle elements of correct form, posture, styling and rhythm are all taught with the utmost care. Understanding that every body is different- the way people stand, move and feel the music, Polina strives to understand this about the students and instructs them to be able bring out their ability to the highest possible level while making her lessons fun and enjoyable for everyone.
She teaches all four disciplines (Ballroom, Latin, Smooth and Rhythm) from beginning to award-winning competitive level.
Polina's interview with the Portland Herald Press
---
Instructor Ramon Martinez Campos
Ramon Martinez Campos' dance education started at the young age of 11 as a breakdancer and a Salsa dancer in Dolores Hidalgo, Mexico.
He has competed in many cities all around Mexico and has placed 3rd, 2nd and 1st both in multiple competitions. He has judged big events like "Hip Hop International Mexico", "Boogie Master Mexico", "Who's Got the Flavor, Morelia" and others.
He is the reigning champion of a competition called "Breaking Salsa"in Austin Texas. Ramon discovered Ballroom Dancing in 2012 and soon became a certified Dance Instructor of the Arthur Murray Dance school in Mexico where he taught Ballroom, Salsa, Argentine Tango, Bachata, Lindy Hop, West Coast Swing, and Breakdance.
He continued his training in International Ballroom and Latin in Germany and US, continuing to train his students on all levels as an independent dance instructor.
Ramon now resides in Portland, Maine and enjoys teaching and performing with his students at Ballroom Dance Portland. Whether you are an advanced or a beginner dancer, he will help you to feel comfortable and confident on the dance floor.
---
Instructor Merissa Newton
Merissa grew up in New Hampshire, spending her early years as a competitive gymnast, but fell in love with swing and salsa dancing in college in Ohio in 2000.
In 2004 she moved to New Orleans and took Lindy Hop Lessons from Nathalie Gomes for several years, and also joined a local Salsa Dancing group.
In 2013, she moved to Washington, D.C. to pursue a PhD in philosophy and was hired to teach ballroom at Fred Astaire Dance Studio in Fairfax, Virginia.
It was here that she realized her love for ballroom dancing, especially for performing in showcases and teaching. Salsa and Viennese Waltz are her favorite dances.
Merissa was married in 2015 and moved to Maine; her husband, Peter, is from Brunswick and coaches soccer at Bowdoin College.
She's excited to join the teaching crew at Ballroom Dance Portland, while also currently teaching philosophy classes at the University of New England and at Southern Maine Community College.
---
Instructor Ian Rodgers
Ian began dancing at the age of 19. Prior to this he practiced gymnastics and yoga, but dance combined his instincts for body control and spatial awareness, as well as a passion for movement.
Throughout his dance career, Ian has been in productions of Don Quixote, La Bayadere, and has been The Nutcracker Prince and Cavalier in The Nutcracker for over 10 years. He has also participated in many ballet partnering workshops. He has worked with several studios in southern New Hampshire and Maine including Sole City Dance, Northeastern Ballet Theatre, the UNH Dance Company, Portsmouth School of Ballet, Neoteric Dance Company, and The Dance Annex's Annex Contemporary Dance Company.
Now Ian enjoys teaching both Ballroom and Latin styles. He is great to make you feel comfortable on the dance floor even if you have no experience at all. He is a great person to go to for the Wedding Choreography.
---
Instructor Vanessa Webber (Gutierrez)
Vanessa has been dancing since the age of 3, starting out with Ballet and Modern dance. She in no stranger to the stage having danced in major ballet performances since the young age of 9, and has also done musical theater, Historical dances, danced in operas, been an extra in the movie The Boondock Saints, and more. While in College, she rediscovered her Latin roots with Salsa dancing. She was one of the original founders and Professional dancers of Rumba y Timbal in Boston where she taught and choreographed all levels and age ranges as well as managed class registration and the Ladies performance team.
After moving back to Maine, she became a mom to two beautiful children and kept up dancing by founding Alma Cubana Dance in 2015. Her goal for the group is to share a passion for Latin dance and music through her classes and performance groups.
---
Instructor Fred Dunn
Fred started teaching in 1995. He integrates his engineering, athletic and Alexander Technique backgrounds into his dance instruction creating a fun, unique and efficient way of dancing. This approach has been very effective with those recovering from injury, those that are injury prone or tend to suffer discomfort.
He teaches all styles: International Standard and Latin, and American Smooth and Rythym.
Highlights include:
Featured Artists with Portland Symphony Orchestra's Dance Rhythms Concert - 1997
Professional American Smooth Finalists - North American Championships - 1997
Certified through the Imperial Society of Teachers of Dancing at the Licientiate (= Master degree) level - Highly Commended
Appeared in several TV commercials
Professional Rising Star American Smooth Finalists - Yankee Classic Competition - 2001
Professional Rising Star American Smooth Champions – Commonwealth Classic - 2003
Top teacher at several competitions
Certified Teacher of the Alexander Technique 2016
---
Instructor Kristin Goodwin Sutton
Kristin began her dance education at the age of 6 with the Encore Dance Center of Maine ' under the direction of Keltie Collins and later continued her education in Rhythm Tap under the tutelage of Laurie Chaisson.
For several years Kristin taught Tap, Jazz and Hip Hop at Feet First Dance studio and performed as a member of the Rhythm and Sole Tap Company, Factor Dance Company and Red Hot and Ladylike Dance Company.
Kristin is the current director and main choreographer of G-Trick Dance Crew, which won the best performing Dance Company of Maine 2014. As well as the director of the Annual Zombie Flash Mob of Maine, that has gotten national attention.
Kristin is a fun, exciting and outgoing dance teacher. She is the person to go to if you want to make your event a special one with the customized Flash Mob or if you want to learn Tap, Jazz, Hip Hop or Zumba. She offers both group and private lessons and can create a perfect solo or group routine for any type of event.
---
24 Hour Cancellation Policy
As much advance notice as possible is always appreciated. Please call (207) 756-5427 or email at least 24 hours in advance to cancel.
You will never be charged for a cancellation if it is made more than 24 hours in advance of your scheduled lesson time.
If you miss your lesson or cancel with less than 24 hours notice, you will still be responsible for the payment of that lesson.